Experience the Xiaomi Redmi 12 with its stunning 90Hz screen and impressive 50MP camera. Get your hands on this feature-packed device for just $153!
The Xiaomi Redmi 12 has made its much-anticipated debut, introducing exciting features that surpass its predecessor, the Redmi 11. While currently available in Thailand, the Redmi 12 is yet to be launched in other regions, including Pakistan. With its impressive specifications and affordable price tag, the Redmi 12 aims to provide a superior smartphone experience to a wide range of users.
Unveiling the Redmi 12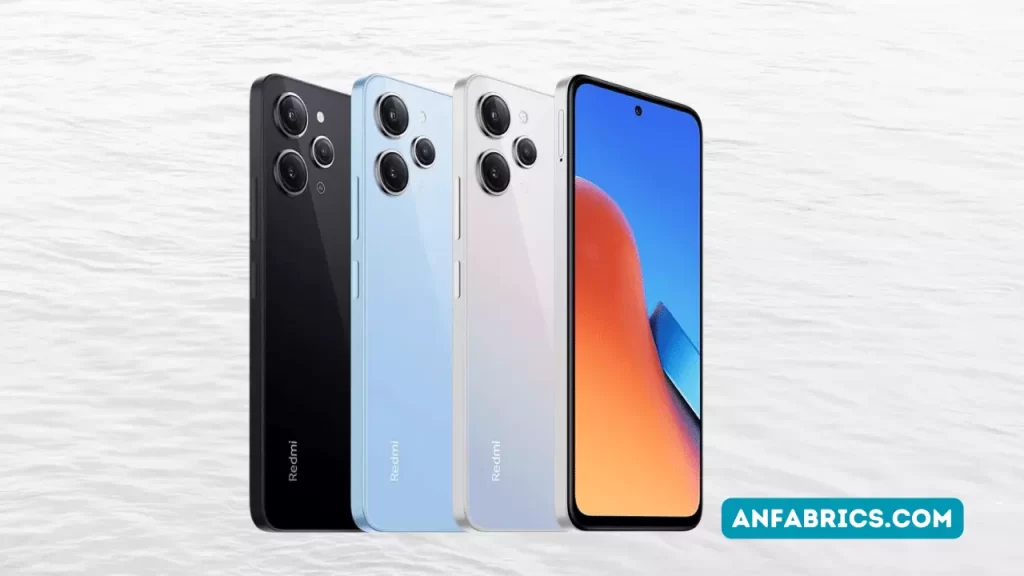 The Redmi 12 showcases a sizable 6.79-inch LCD display with a resolution of 1080p and an impressive refresh rate of 90Hz. This high refresh rate ensures smoother scrolling and enhanced visual fluidity, resulting in an immersive viewing experience. The device incorporates a sleek punch-hole cutout on the front, housing an 8MP front-facing camera for stunning selfies and video calls.
Capturing Memories with the Redmi 12
One of the standout features of the Redmi 12 is its remarkable camera system. On the rear of the device, you'll find a powerful 50MP main camera, accompanied by an 8MP ultrawide lens and a 2MP macro lens. This versatile camera setup allows you to capture detailed photos with excellent dynamic range, as well as wide-angle shots and stunning close-ups. Whether you're photographing breathtaking landscapes or intricate details, the Redmi 12 is equipped to deliver exceptional image quality.
Powerful Performance and Storage Options
Under the hood, the Redmi 12 is powered by MediaTek's Helio G88 chipset, ensuring smooth and efficient performance. The octa-core CPU, consisting of two Cortex-A75 cores clocked at 2.0 GHz and six Cortex-A55 cores clocked at 1.8 GHz, delivers a balance of power and energy efficiency. Paired with either 4 GB or 8 GB of RAM, the Redmi 12 can handle multitasking with ease, providing a seamless user experience.
In terms of storage, the Redmi 12 offers two options: 128 GB or 256 GB. Furthermore, the device includes a microSD card slot, enabling you to expand the storage capacity and store a vast collection of apps, photos, videos, and other files.
Striking Design and Color Choices
The Redmi 12 showcases a sleek and modern design that exudes sophistication. With three attractive color options to choose from—Midnight Black, Sky Blue, and Polar Silver—you can select the one that best suits your personal style. The device's slim profile and ergonomic construction make it comfortable to hold and use throughout the day.
Pricing and Availability
In Thailand, the Redmi 12 is available at an incredibly affordable price, starting at just $153 for the 8 GB RAM and 128 GB storage variant. Although it is yet to be launched in other regions, previous rumors suggest that the Redmi 12's estimated cost in Europe will be around €199, making it an excellent value for the features it offers.
Redmi 12 Specifications Overview
To provide a comprehensive overview of the Redmi 12's specifications, here is a quick breakdown:
Display
The Redmi 12 boasts a 6.79-inch IPS LCD display with a resolution of 1080 x 2460 pixels and a 90Hz refresh rate. The high-quality screen ensures sharp visuals and smooth animations, enhancing your overall smartphone experience.
Memory and Storage
The device is available in two RAM options: 4 GB and 8 GB. Additionally, it offers generous internal storage choices of 128 GB and 256 GB. With the inclusion of a card slot, you can expand the storage capacity according to your needs, allowing you to store a vast amount of content.
Camera System
The Redmi 12 features a triple-camera system on the rear, comprising a 50 MP main camera with an f/1.8 aperture for excellent low-light performance and faster focusing. It also includes an 8 MP ultrawide lens with a 120˚ field of view, enabling you to capture stunning panoramic shots. Additionally, a 2 MP macro lens lets you explore intricate details up close. On the front, there is an 8 MP front-facing camera, ideal for capturing high-quality selfies.
Battery and Charging
Equipped with a 5,000 mAh battery, the Redmi 12 ensures long-lasting usage, minimizing the need for frequent recharging. When it is time to recharge, the device supports 18W fast charging, allowing you to quickly get back to using your smartphone.
Operating System and Connectivity
The Redmi 12 runs on Android 13, with Xiaomi's user-friendly MIUI 14 on top, providing a smooth and intuitive interface. In terms of connectivity, the device supports 2G, 3G, and 4G LTE networks, ensuring reliable and fast connections wherever you go.
The Redmi 12 Impresses on All Fronts
With its striking design, impressive camera capabilities, and powerful performance, the Xiaomi Redmi 12 offers a remarkable smartphone experience at an affordable price point. The device's 90Hz screen provides smooth visuals, while the 50MP main camera captures stunning photos with exceptional detail. Combined with ample storage options, long-lasting battery life, and an attractive selection of colors, the Redmi 12 is a compelling choice for budget-conscious consumers looking for a feature-packed smartphone.
Although currently available in Thailand, it is worth keeping an eye out for the Redmi 12's release in other regions, as its enticing combination of specifications and affordability is sure to make it a popular choice among smartphone enthusiasts worldwide.
Explore the inspiring journey of Khaqan Shahnawaz, a rising star in Pakistan's entertainment industry. Dive in now!